$1,295.00
Doctor recommended Theradome® Laser Hair Growth Treatment for Safe and Effective Home Use

Enjoy thicker, more luxurious hair

Experience new hair growth
---
See the benefits of the Theradome LH80 helmet for yourself! https://www.youtube.com/watch?v=Z4dbcGRLI2g
Product Description
Advanced Hair Clinic®, world leaders in hair restoration and the company that pioneered the ADVANCED Laser Therapy® program, now introduces another major step forward in hair regrowth and hair loss prevention – The Advanced Laser Helmet.
The helmet is a biomedically designed laser specifically developed to treat hair loss. The helmet's proprietary lasers are scientifically developed, high-efficiency lasers that deliver maximum light and power. The penetration depth of these lasers has been optimised at a clinically approved wavelength for proven clinical effectiveness. 80 lasers deliver therapeutic power for maximum scalp coverage and generate only one-degree Celsius of heat per session.
The Theradome laser hair growth helmet is FDA cleared for ages 18+ for men and women only.
Before and after the use of the Laser Helmet: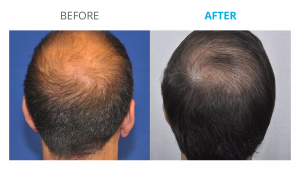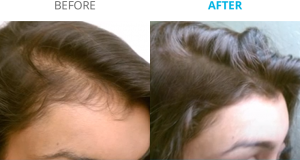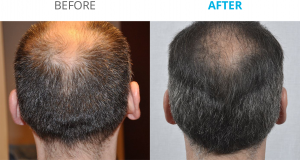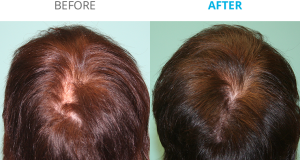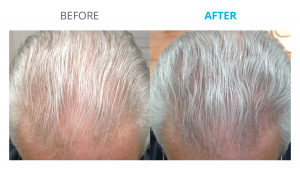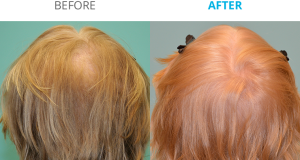 Additional Information
Advanced Hair Fitness Range

Finished your Advanced Laser Therapy Program® but want to continue to fight the symptoms of Hair Loss?
Your local AHS Studio has the full Serenoa Treatment Range plus the Exclusive Advanced Hair and Scalp Antioxidant designed to support healthy hair growth and aid in the breakdown of dihydrotestosterone (DHT) in the body.
DHT is a major cause of hairloss and baldness
If you are serious about tackling hair loss call into your local AHS Studio and start using the AHS HAIR FITNESS RANGE and tackle hair loss head on!